Why Buy a New Car in Athens, GA | Sutherlin Hyundai Athens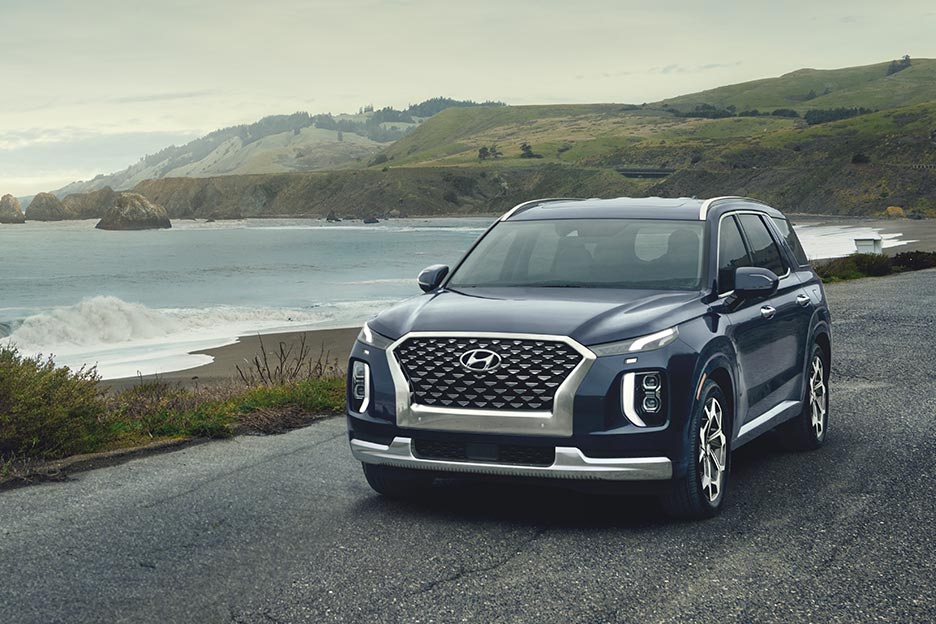 Are you thinking of buying a new car? Here are some of the pros of buying a new car. 
When new car buying near Athens, GA, be sure to shop our dealership.
Why Buy a New Car: Top Benefits of Buying a New Hyundai
Search New Inventory
Are you considering buying a new car? There are many pros of buying a new car. Here, we will discuss the top five reasons why buying a new car could be the best decision you can make when vehicle shopping.
There are several benefits of buying a new car that used cars do not have. And if you are thinking about purchasing a stylish and advanced new Hyundai, now is the time to do it!
Let's get started on our list of the top five reasons why you should buy a new car like a new Hyundai:
1. You'll get a warranty and roadside assistance
When you buy a new car, it will come with some type of warranty. If anything goes wrong with your car within a certain time frame or mileage, you will not have to pay for repairs. Many new automobiles also come with roadside assistance, which can be very beneficial in the case of a breakdown or accident.
Why buy new Hyundai cars? Every new Hyundai vehicle comes with America's Best Warranty! When you purchase a new Hyundai, you'll get an industry-leading warranty that includes a 60-month/60,000-mile bumper-to-bumper warranty and a 120-month/100,000-mile powertrain warranty.
Plus, you'll get complimentary maintenance for the first three years or 36,000 miles - whichever comes first. And Hyundai's roadside assistance is one of the best in the business; if you have a flat tire or need a tow, they will be there to help.
There are few things more frustrating than dealing with car repairs, so why not avoid them altogether by buying a new car? With a new Hyundai, you can relax knowing that you're covered in case anything goes wrong.
Next on our list of reasons why buying a new car is a smart choice is the benefits you'll get through safety.
2. You'll have the latest safety features
When you buy a new car, you're getting the latest and greatest safety features. Hyundai is constantly innovating to ensure its cars are some of the safest on the road. And with features like blind-spot detection, lane-keeping assist, and rear cross-traffic alert, you can drive with peace of mind knowing you and your loved ones are protected.
If safety is your priority (and it should be!), then buying a new car is a no-brainer.
3. You'll be able to choose the color and features
One of the best things about buying a new car is that you get to choose exactly what you want. The color, features, trim level, the sky's the limit! And when it comes to choosing a new Hyundai, there are so many great options to choose from.
So, whether you're looking for a spacious SUV or a sleek and sporty sedan, Hyundai has something that will fit your needs.
Plus, with all the different customization options available, you can really make your new Hyundai your own.
4. You'll get better gas mileage than an older car
Older cars have lower fuel economy ratings, which means you'll end up spending more money on gas over time. With a new car, you'll get the most up-to-date fuel economy rating and save money at the pump.
Plus, newer cars often come with features that can help you save even more on gas, like start-stop technology. This feature turns the engine off when your car is idling in traffic or at a stoplight, which can save you a significant amount of money over time.
If you're looking to save money in the long run, buying a new car is definitely the way to go.
5. Hyundai offers great financing options
It's true; Hyundai dealerships like Sutherlin Hyundai Athens provide attractive auto loan and lease incentives for new car buyers.
Our Hyundai finance team can work with you to develop a payment plan that fits your budget, whether you're looking to finance your new Hyundai for 24 months or 60 months. And if you're not sure how much car you can afford, we have a handy online payment calculator on our website that can help you figure it out.
So, if you're looking for a new car but don't want to break the bank, consider financing your new vehicle purchase through our Hyundai dealership. Plus, with our new Hyundai specials, you might be surprised at just how affordable it can be!
Submit a copy of the Sutherlin Hyundai Athens finance application online now to uncover your auto loan options for a new car.
Explore New Cars for Sale in Athens, GA
So there you have it! These are just a few reasons why new car buying is such a great idea. If you're in the market for a new ride, check out our local Hyundai dealership's stellar selection of new cars for sale.
If you're eager to upgrade to a new Hyundai in the Athens, GA, area, then Sutherlin Hyundai Athens is your dedicated source for your preferred new Hyundai car or SUV at a driver-friendly price.
We invite you to shop our selection of new Hyundai cars for sale online now before planning your visit and booking a test drive. Here, you will find highly affordable new vehicles like 2022 Hyundai Accent cars for sale at competitive prices.
Want to trade in and trade up to a new Hyundai around Athens, GA? Then put our online trade-in form to use and start planning your upgrade to a new car or SUV from Sutherlin Hyundai Athens.